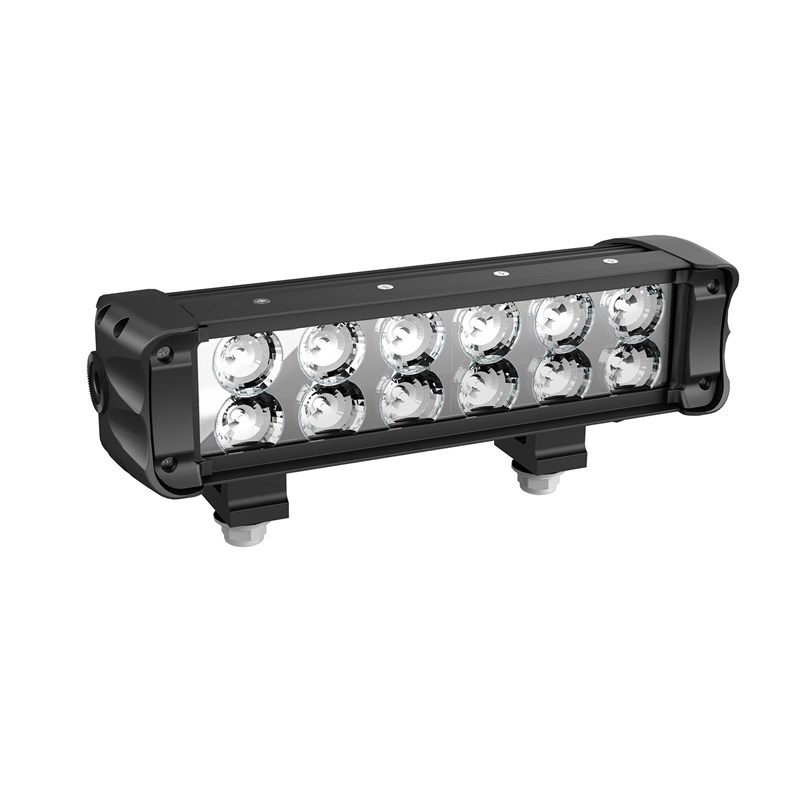 click on image for larger view
10" (25 cm) Double Stacked LED Light Bar (60W)
Product Description
Equipped with 12 5W Cree LEDs.
5,400 lumens.
Packs a big punch for its size.
Includes wiring kit and switch.
Lights up to more than 1500 ft (460 m) in front of the vehicle and around 65 ft (20 m) wide on each side.
Maverick Trail & Maverick Sport: Can be installed on Can-Am Front Bumpers, Sport Roof and Bimini Roof.
Compatibility
Commander, Commander MAX, Maverick, Maverick MAX, Maverick X3, Maverick X3 MAX, Defender, Defender MAX, Maverick Trail, Maverick Sport